I never thought I'd say this...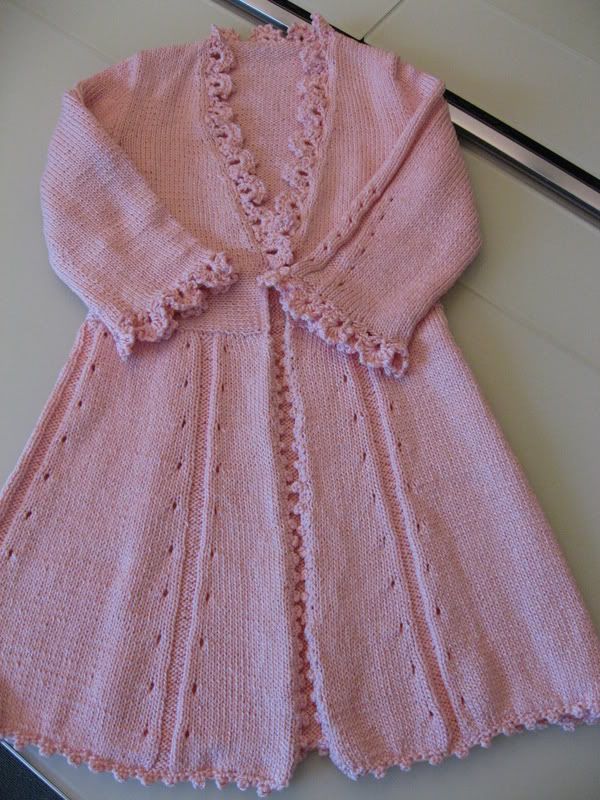 THE PINK POWDER JACKET IS FINISHED!!!!!
So often I think knitters hit a point in their project where they'd rather poke their needles in their eyes than face knitting another stitch on a project that feels like it won't end. But, all those feelings quickly disappear when you weave in the very last stitch and all you have is one beautiful finished object that you can't help but be incredibly proud of.
Pattern: (Rav link) 20 Powder Jacket from Rebecca Magazine #31
Yarn: Berrocco Cotton Twist in Pink
Needles: US size 8
Notes: The yarn was splitty and I cursed and cursed it, but I will give it this, it has a gorgeous sheen and it blocked out like an angel. The crochet portion of the pattern is vague-- but with enough determination and enough sleuthing, I managed to pull it off!
Just look at that crochet!! I'm so happy with it! How did I conquer the crochet devil? A very kind crochet-er on Ravelry (madonnaearth) took pity on me and posted very detailed instructions for me on her blog. Without her quick and kind help I would have still been scratching my head and wondering how I was going to finish this project! This year the kindness of the "fiber community" has never been more evident to me and I'm so proud to be apart of a group of people who want to help each other and see each other succeed. THANK YOU madonnaearth... without you this would not have been possible!
I can practically hear my mother squealing from Regina... so mom, without further ado- here are the photos of me wearing it!!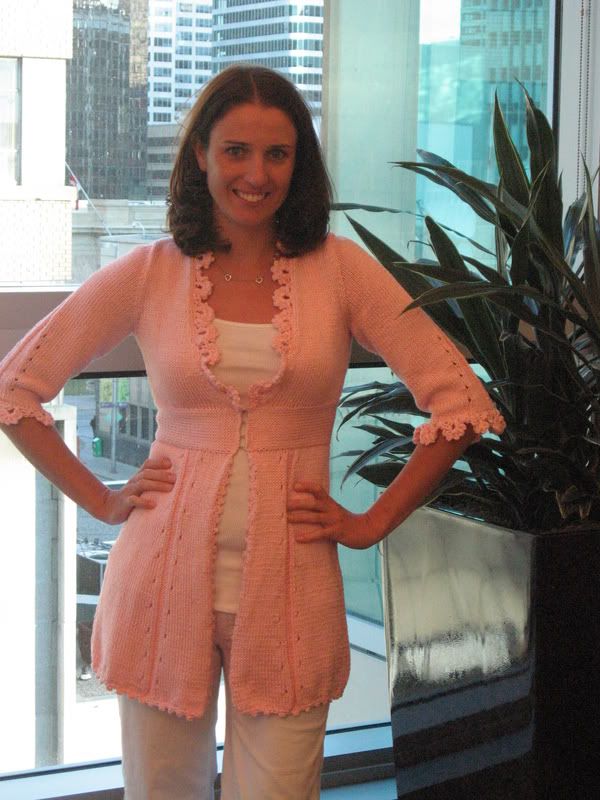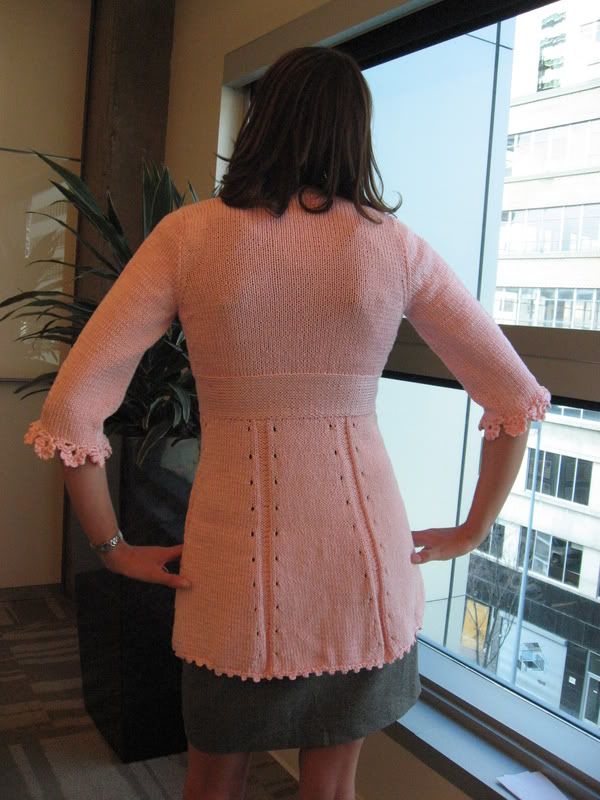 My only small complaint (and someday I might just suck it up and fix it, but for now I just want to revel in the project being complete), is that the picot trim on the sides doesn't want to lie flat, it wants to turn in... but with the rest of the result being so awesome I don't let this bother me right now!
It feels so, so, SOOO good to have this project off the needles and out of the que... but what's next on the horizon? A short little project. A friend of mine at work is moving to L.A. (*insert comment about extreme jealousy here*) She is flying out there at the end of the month with her doggies- one who's just a wee little thing. She's afraid he's going to freeze on the airplane. It's a good think she's friends with a knitter!
Say hello to the beginnings of Dexter's doggy sweater.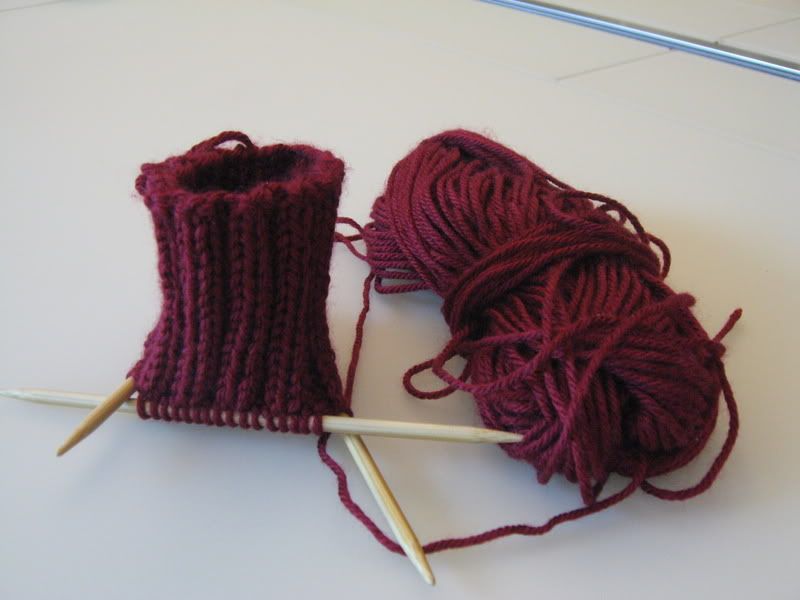 This is the neck portion just finished up last night. Dexter will be nice and warm his new turtleneck-- and hopefully we can convince my office buddy to snap some shots when he's all suited up. This is going to look SO cute-- can't wait to see it off the needles!
Off to revel in the joy of the finished sweater! Aren't you glad you never have to hear about my knitting this again!?