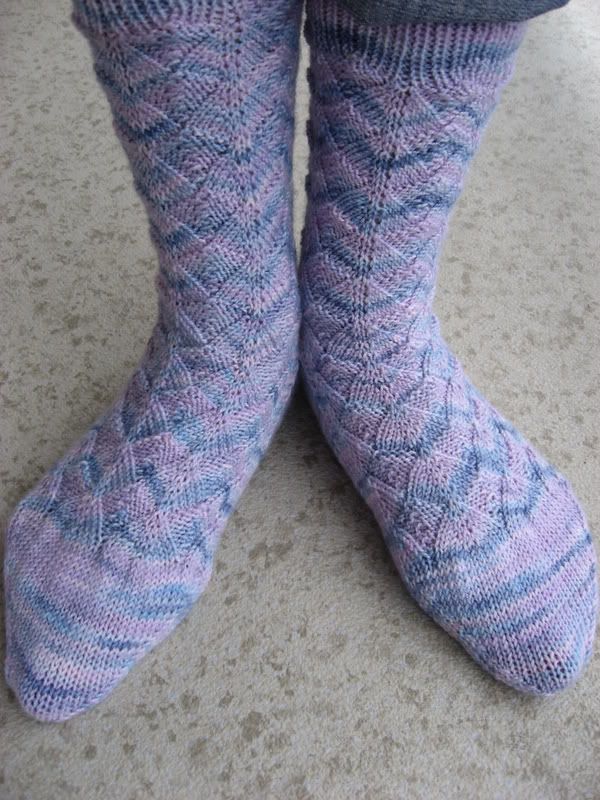 Pretty aren't they? The socks for Grandma are finally done and, if I do say so myself, they look pretty awesome.
Pattern:
Stansfield 304 from
More Sensational Knit Socks
Yarn:
Koigu
(slobber)
Needles:
US Size 2
Thoughts: I will admit that the foot for these socks are a bit big, although I'm going on the assumption that grandma's feet are going to be bigger than mine so it won't be a problem, but if I was knitting them for myself again, I'd probably modify the pattern to make the foot smaller.
The pattern was fun and different and in general, these were very pleasant to knit. I don't have much to say... so enjoy the new! exciting! socks! in all their finished glory! (That was quick huh?)