Good News! It's done! The Downer Blanket is complete! (AND, might I add, the final product is anything but a downer...)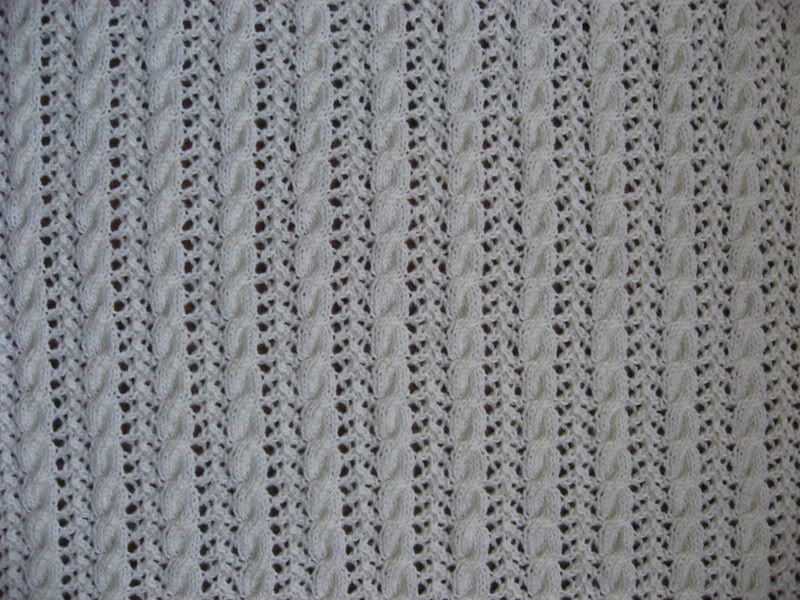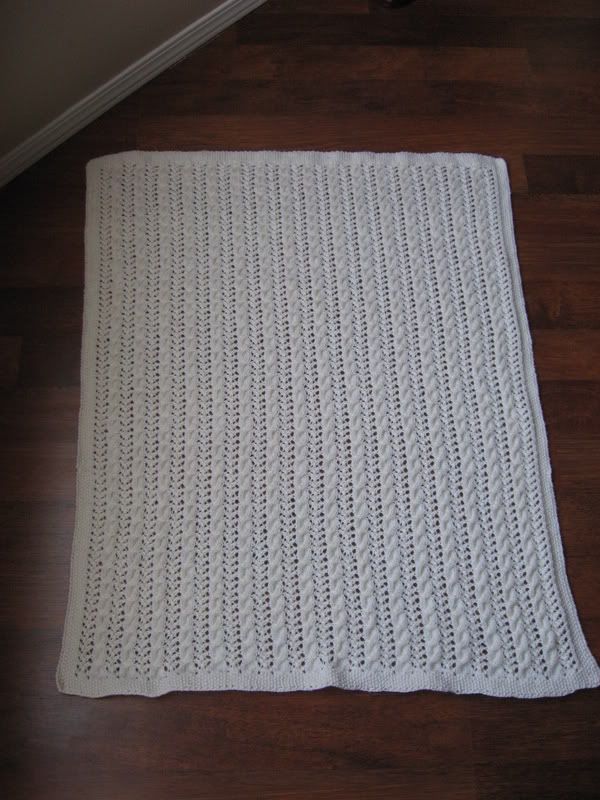 Pattern: from Leisure Arts Our Best Baby Afgans "A Shower of Love" by Brooke Shellflower
Yarn: Bernat Baby Softee in "Antique White"
Needles: US size 6
Notes: This pattern, despite having a rough start for myself, was a fun knit. I rarely got bored of it, which is so often the case with baby blanket and the finished product just looks outstanding! Just look at it close up!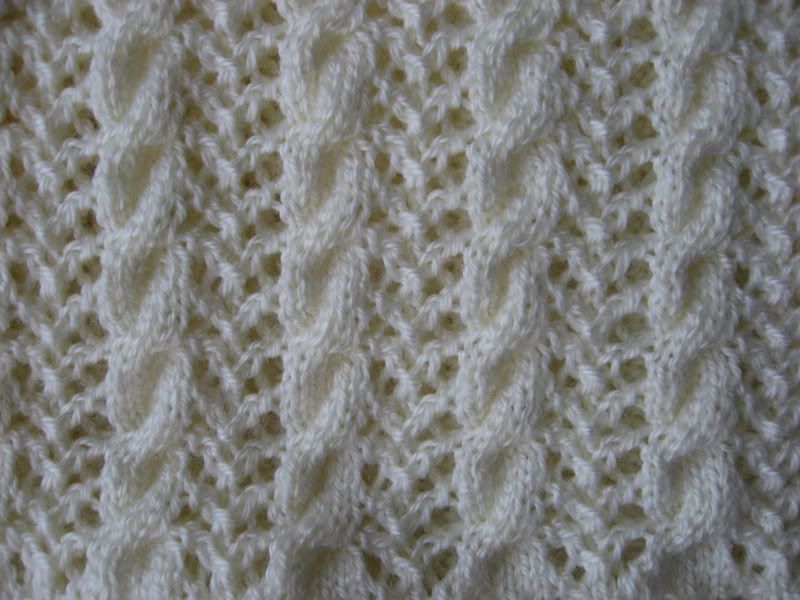 I can't wait to give it to the new parents!
But- just as I was able to cast one blanket off and come closer to the end of my blanket purgatory I got an email from the husband yesterday that read:
Managed to catch up with Runk, Mart-A and GPG. Runk and his wife are having a boy, expected in early June. Do you think we (read: you) can fire a blanket up for that?
It appears the end of baby blanket knitting is not so insight as I once thought. *sigh* (Although MiL's comment of "maybe he can learn to "fire up" a blankt or two" definately made me giggle.) It appears that my intended baby blanket break will be cut short with another project to cast on. I think I will still plan to take part of April as a "sanity break" and finish up some socks, but I guess it's back to the baby blanket drawing board for me.