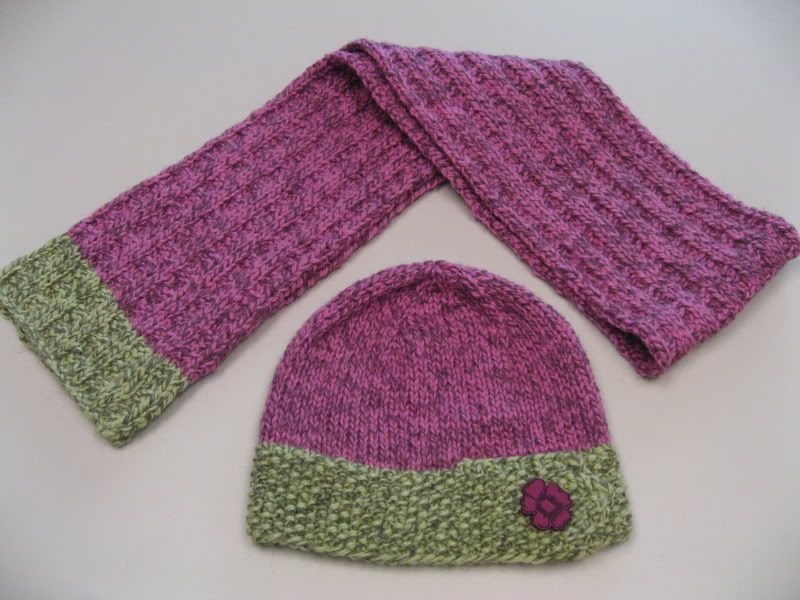 YUP! It's finished! That was quick! Do you thinkyour standard ten year old girl will like? I think it looks pretty cute!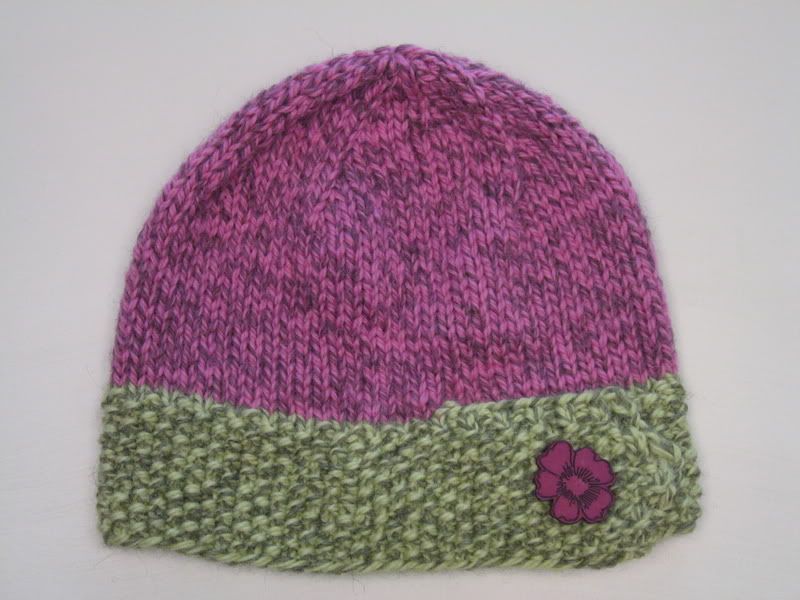 Pattern
:
Robin's Egg Blue
Hat by Rachel Iufer
Needles: US 9 & 10
Yarn: Nashua "Snowbird" in 'Spring Leaf' and 'Hot Pink'
Notes: SUCH a cute pattern. If I were to make it for me, I'd make it a little bit bigger- but definately a great one to work up in a short time span!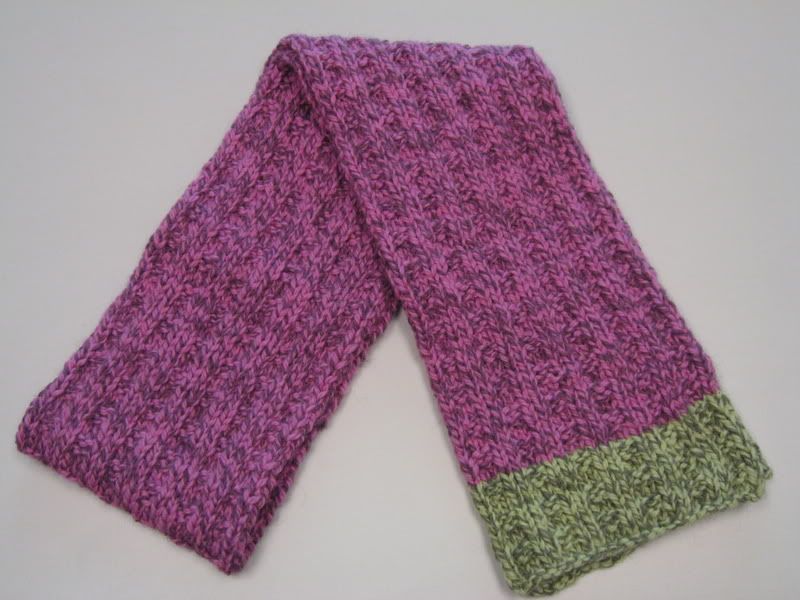 Pattern: Malibrigo Waffles Scarf by Sarah Florent
Needles: US 10
Yarn: Nashua "Snowbird" in 'Hot Pink' and 'Spring Leaf' (So soft!!)
Notes: Another great and easy knit. I really like the little pattern the scarf makes- it's just enough to make any great yarn pop!
This was a great little distraction project. Each piece had that one little element that kept it interesting and I would knit both again! I gave it to the gentleman in my office this am and he seemed sufficiently pleased with it. Sadly I didn't have enough yarn to make cute little mittens, but I'm so into my next project now, I'm glad I don't have to wait to knit it anymore!!
As for the sticky payment procedure, I decided to leave it in his hands. I gave him the receipt for the yarn- and said he had to pay for the matierals, but on top of that he could just decide what he'd like to do. I know that in a way that under values my work, and in the long run if I do more commission knitting I will definately charge more- but I was really at a loss to what he's expecting. I think he's planning to buy me a bottle of wine- which makes me happy- so in general I'm satisfied with the experience.
Anyways- with all my "obligation knitting" off the needles- I'm on to bigger and better things-- namely the knee socks out of the Wollmeise. They are going to be GORGEOUS people! I am so into this project it's all I want to knit- so instead of filling this blog with more chatter... I'm going to get back to my pretty, pretty, socks. (PS the Wollmeise is a DREAM to knit with- I don't care if you have to beg, borrow or steal- GET YOUR HANDS ON IT!)