The self-imposed blanket break has been awesome. Simply awesome. Knowing that I can knit on something that has increases and decreases and complicated stitch patterns, or fine yarn, it's like I've discovered a whole new world! And not only that- but I am getting some much needed progress made!
Behold- Grandma's socks... (only 3 months late!)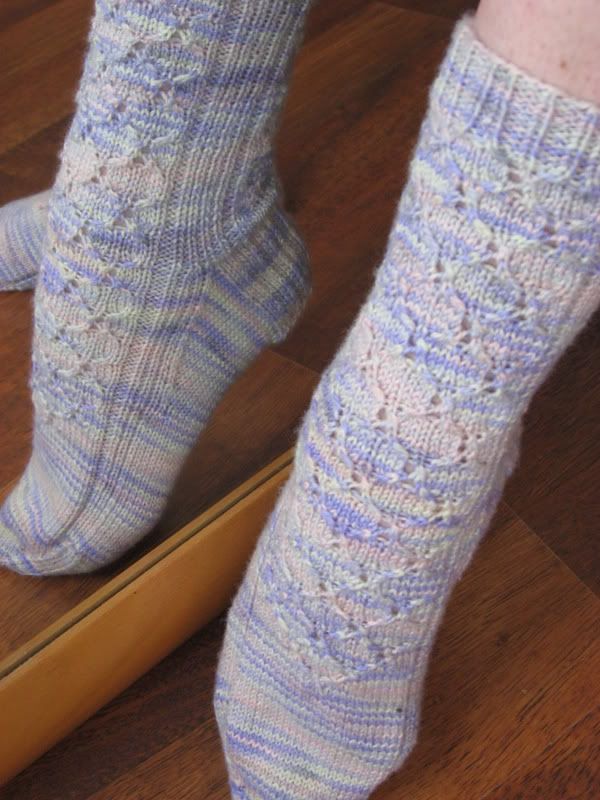 Pattern:
Anna's Socks
from
Throughtheloops
Needle Size:
US size 1 (let's just resign ourselves to the fact that I'll probably never convert to mm)
Yarn:
Cherry Tree Hill Supersock
in "Spring Frost"
Thoughts:
This pattern was particularly fitting given that it shares a name with the intended recipient. Not only does it share a namesock but the colors of the yarn remind my of spring frost that my grandmother would fret over every year and that would typically happen after she'd plant her famous, and massive, garden. I love the result- and will definately knit them again!
They just look so good that I can't help but show them off... enjoy a few shots! (Also take some time to "oooh and ahhh" over my new sock blockers that I got for my birthday in January. Socks just look so good on blockers!!)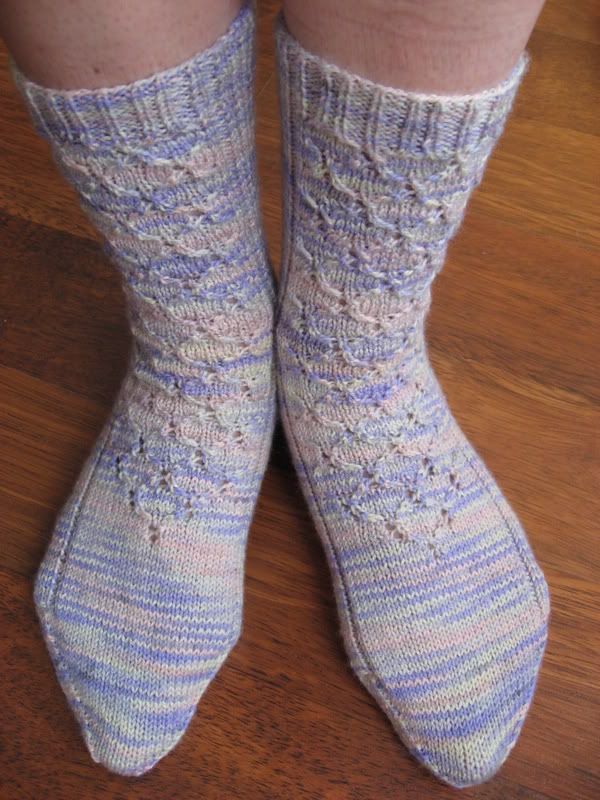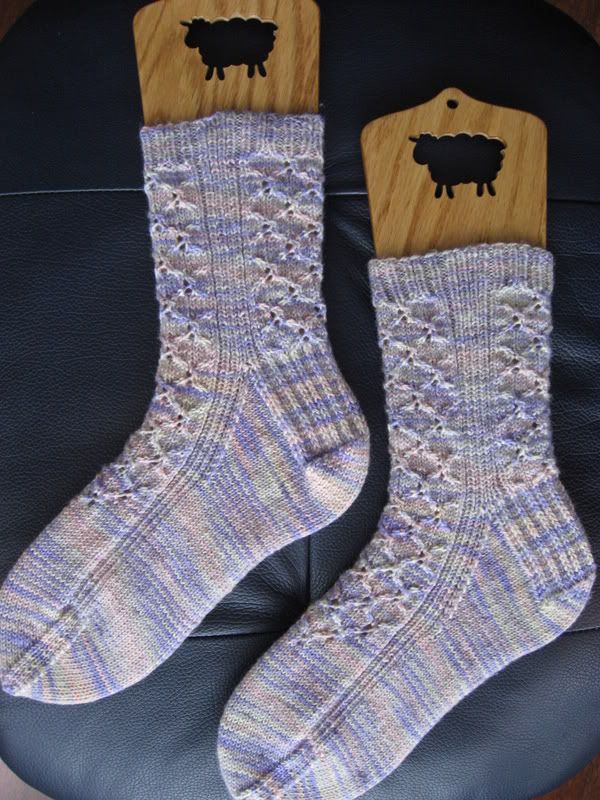 I've also made quick progress on the "super top secret" project - and a have a intentionally bad teaser photo to show. I'm hoping that you still don't 'know what it is!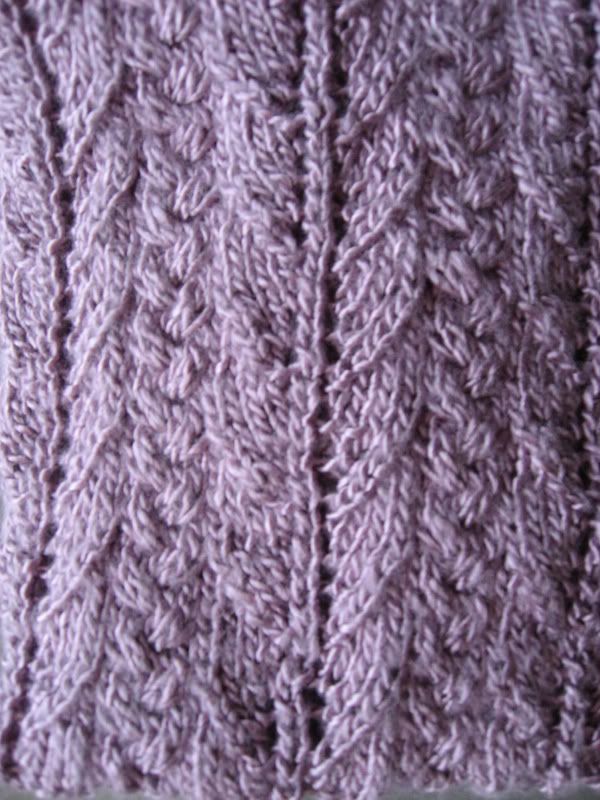 And- to reward myself for the progress, and the fact that I still have two weeks left of the self imposed blanket break- I also started a guilty pleasure of mine... self striping socks. (YAY!
stash
yarn!!!) I'm trying the recently discovered "
Crosswalker
" pattern, and hope that it's going to make a nifty little quick knit.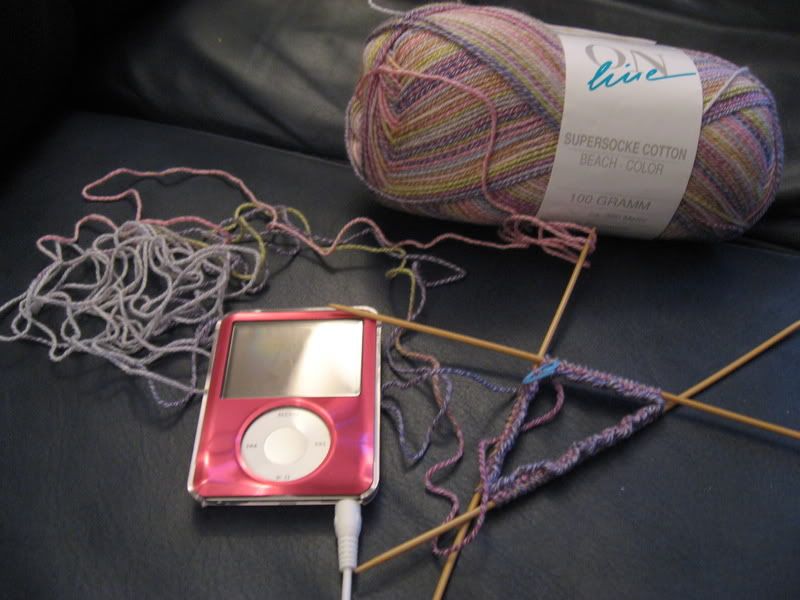 Anyways, time flies and I only have 2 weeks left on my hiatus... there's much to do between now and then! Ciao!