I
should
be really happy that I finally finished a pair of socks. (Especially since these have been on the needles since July 21st!!)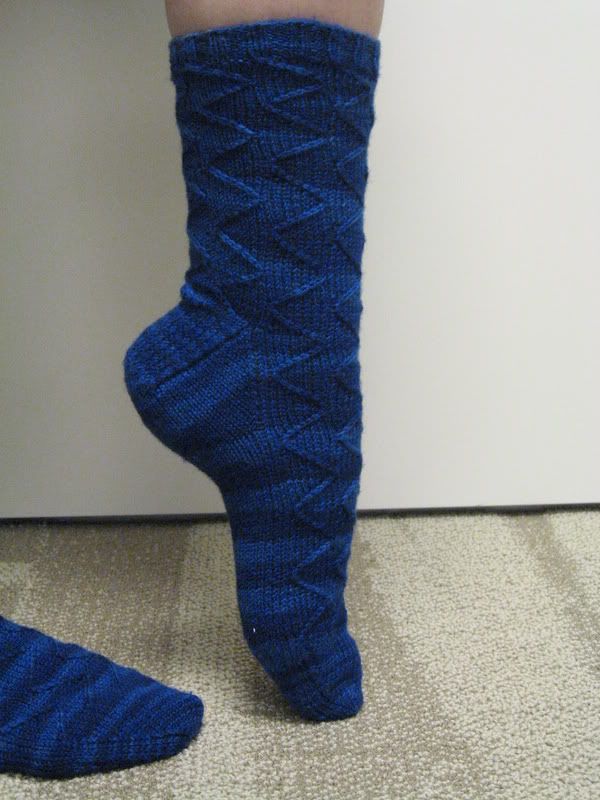 Pattern: Rise and Shine Socks by Mari Muinonen (Blog watchers will note I just knit her mitt pattern too. I must be Mari obsessed!)
Yarn: ShiBuiKnits Socks in 2955 (I really wish they'd name colorways instead of number them)Needle Size: US 1
Notes: Cute pattern- would really look great in any kind of sock yarn. I was disappointed with the way the yarn pooled. The yarn itself though, has a delightful sproinginess to it-- I'd knit with shiubui again if I could find a colorway that was more subtle in the way it colored.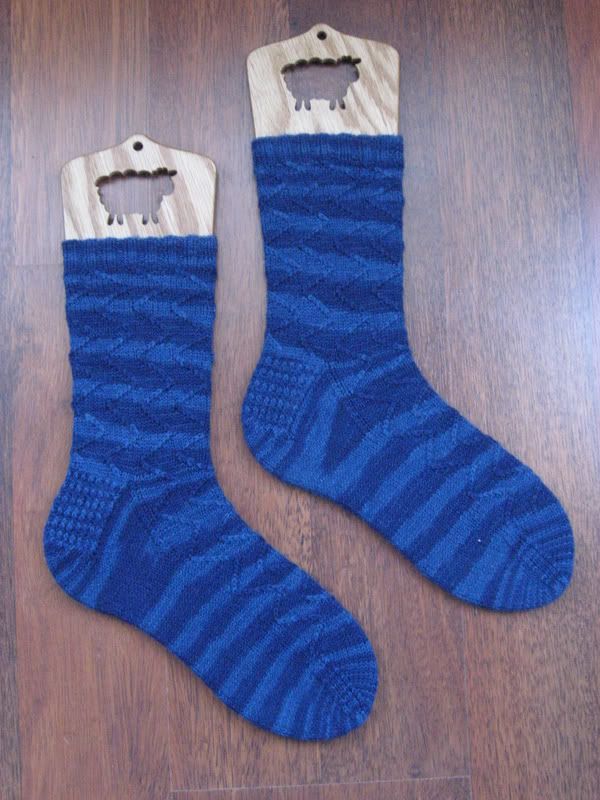 I should be downright thrilled that these are off the needles... and that I immediately cast on a new travelling sock, in my guiltiest of all guilty pleasures, self striping yarn. (Pattern destined to be Sheri's Lace Socks.)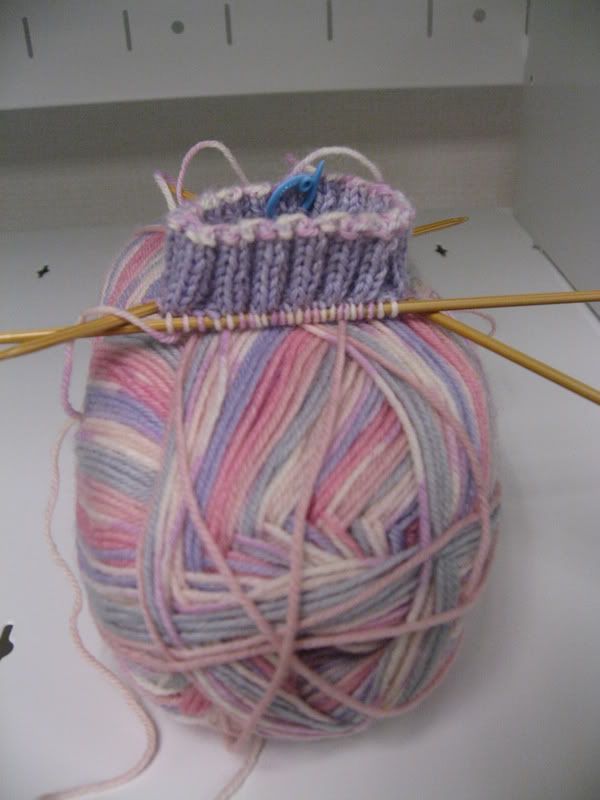 But I'm only feeling mildy interested. I should be even happier that I finally got around to eeking a few more hats....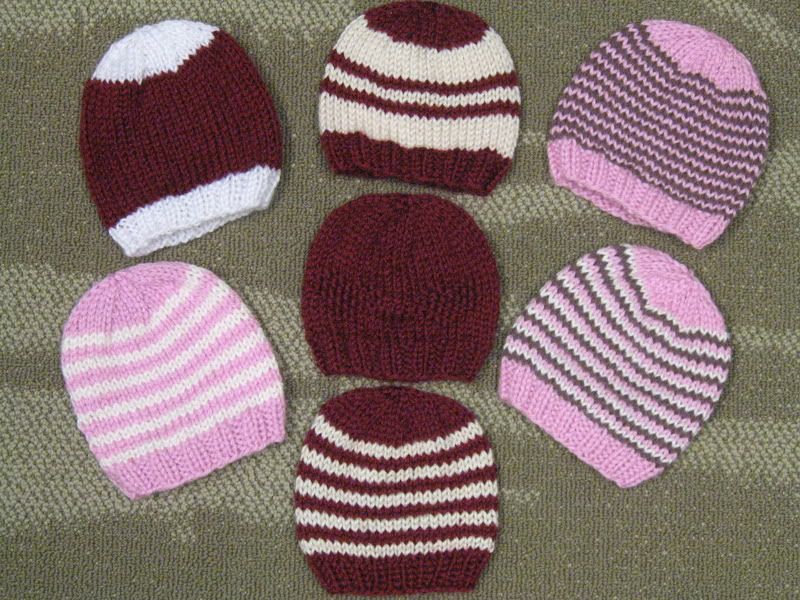 But I don't care. Like, at all. Because I am wholly focused on one thing and one thing only. So focused that I went bought yarn with the gift certificate, (therby breaking my vow not to spend it until Christmas)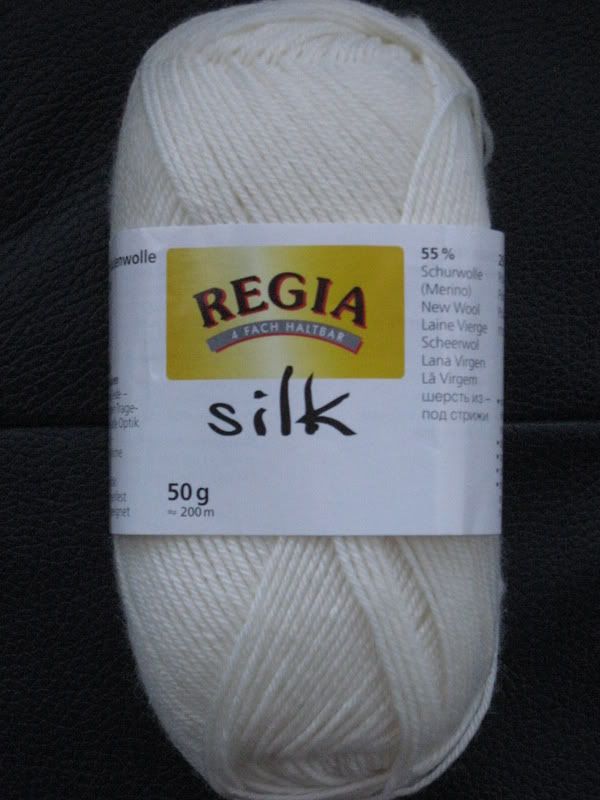 and came home, wound some stuff in the stash, and cast on right away. Folks I am obsessed with MITTENS. They are all I'm thinking about. All I want to knit and all I look at when I'm going through the pattern pages. More specifically- I am obsessed with knitting these. Nevermind that I have never been happy with anything I've ever faire isled, nor have I ever been drawn to those particular style of mitts. NONE of this matters. I. MUST. KNIT. MITTENS.
And so, not one to get in the way of true inspiration- I did as my desire told me- and cast on those mittens with this: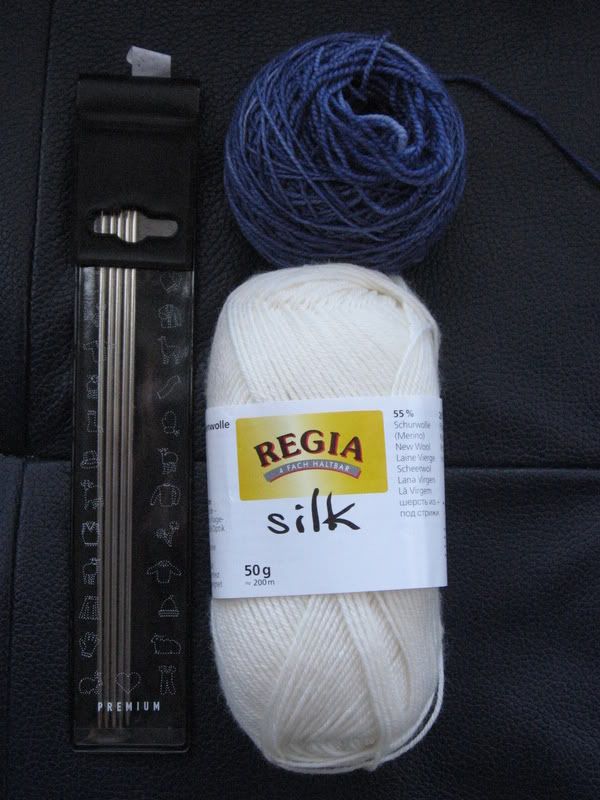 Oh yah, that's koigu, new yarn and addi's- all the things I love most in this world. So excuse me- the sheer act of writing this has me agitated, merely because I cannot imagine anything getting in the way of me and my mittens.