It seems only fitting to end this year on a very positive note- and so I give you, by far, the nicest (and most complex) thing I've ever knit to date.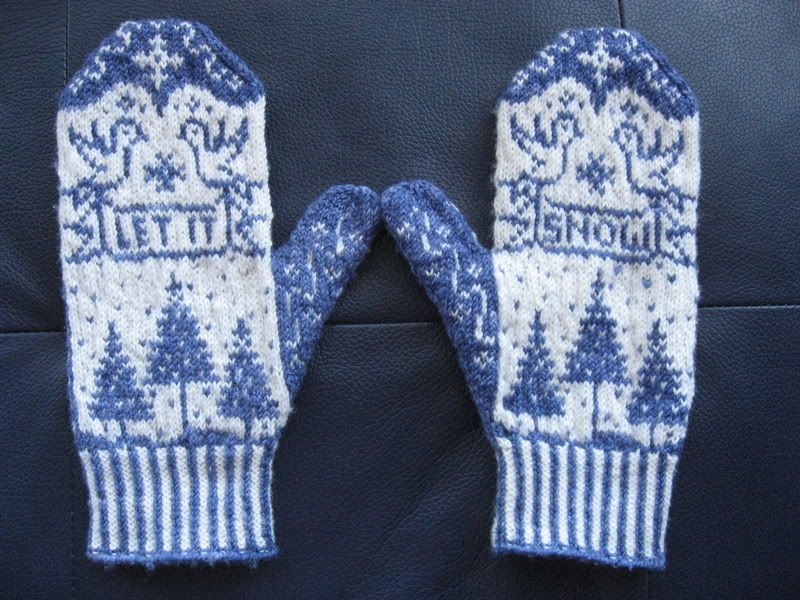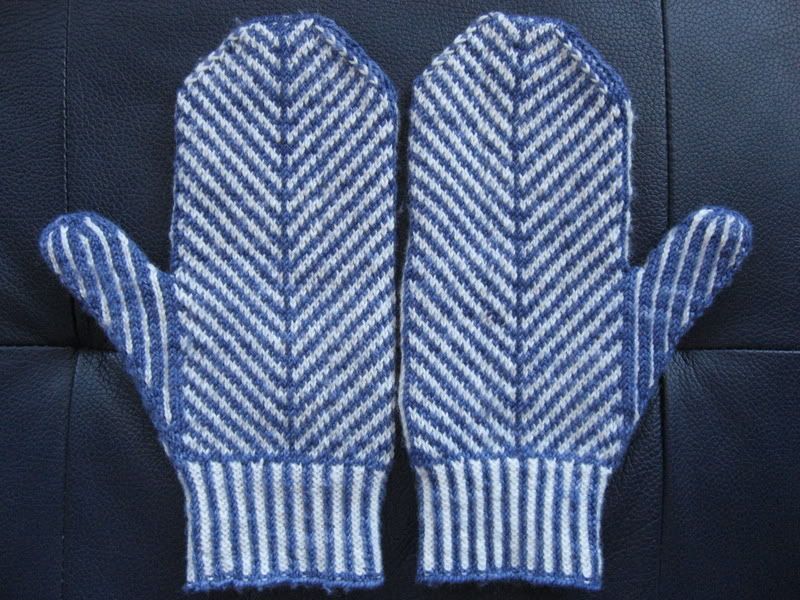 I'm so proud of myself for knitting these I just keep picking them up and gazing at them- like I'm sure some new parents would do with a newborn.
Pattern: #06 Snowbird Mittens (Vogue Knitting Fall 08) by Elli Stubenrauch
Yarn: Koigu KPM in coloray 232950 (blue) and Regia Silk 4 Ply in 002 (white)
Needle Size: US 2
Notes: I was knitting these so tight that I had to go up a needle size to compensate- but I tend to knit very tightly on things I have never tried before. (hmmm stress much?) These aren't perfect- I still need to master the art of stranding the yarn on the inside, but I must say I'm proud of the valiant effort I put forth.
I should also note that knitting these has not placated my odd obsession to knit mittens. So much so that I'm already eyeballing other color strand projects. And followers of my Ravlery favorites page will note I've been going to town favoriting as many faire isle mitts as I can. I'm even considering purchasing Folk Knitting in Estonia (book by Nancy Bush) to get her sweet, sweet patterns. Geez. Obsess much?
As if these mittens weren't triumph enough- I also knit up the final number of hats- bringing the grand total to 52.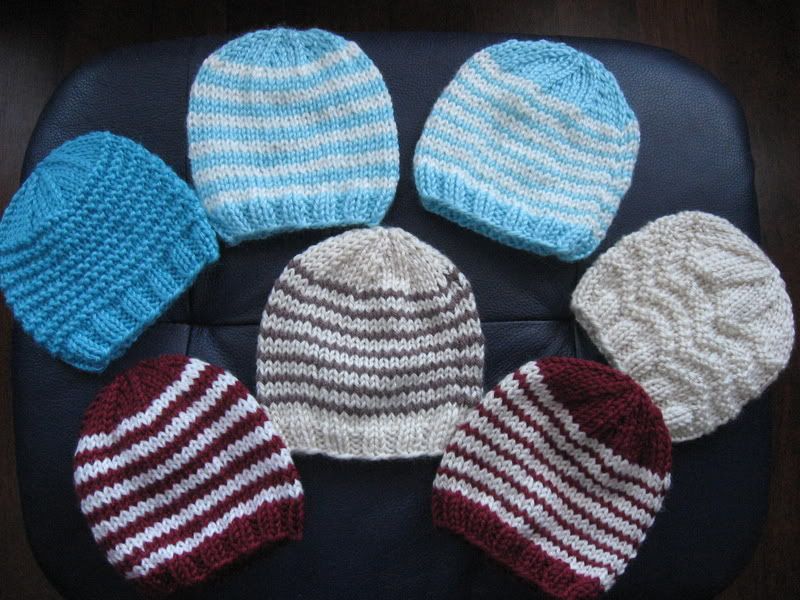 I won't lie. There were plenty of times when I asked myself, "why am I knitting so many of these?" this year but ultimately I know why. This is the ultimate stash buster project. I chewed through a lot of my acrylic stash that I had purchased and promptly stop using when I became a yarn snob. There are still in roads to make in the stash- which is why I'll be doing the "52 hat challenge" again. Anyone out there with me? (MiL I'm looking at you....)
Lastly but not least- even the purse project has seen some movement. I'm knitting the jaywalker pattern and decided to make the leg a little longer, given that I usually have so much of this style of yarn left over.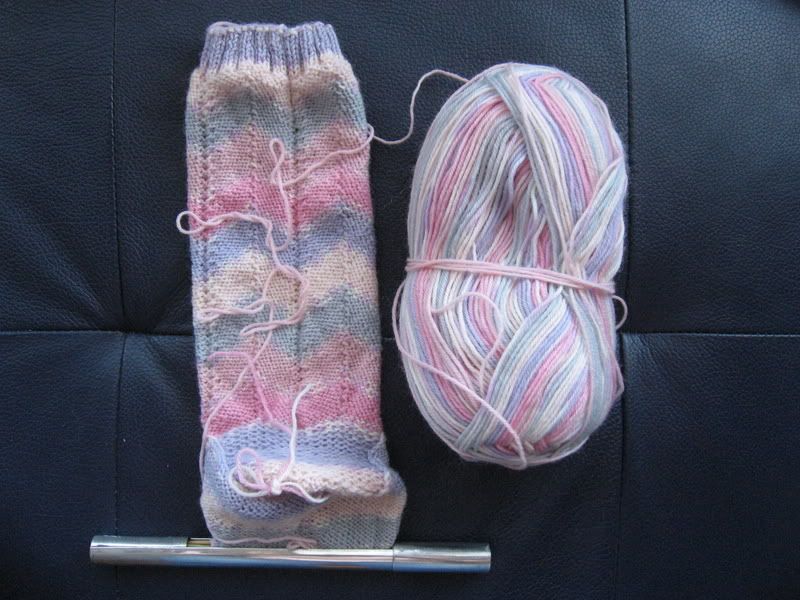 Progress continues at a slow pace... but it continues and I look forward to modeling these in the new year.
Looking ahead, I'm hoping to finish up the design on a blanket I have to have knit by the end of January- and of course with the latest stash enhancement, I can practically feel the yarn calling me to knit it. Next year you're probably going to see more of the same items-- sweaters, socks, and mittens- but you never know what will catch my eye.
I'm planning to spend the New Year cozied up to the husband, and knitting- which is just about the most perfect New Years I could plan. Have a happy one- and see you again in 2009!