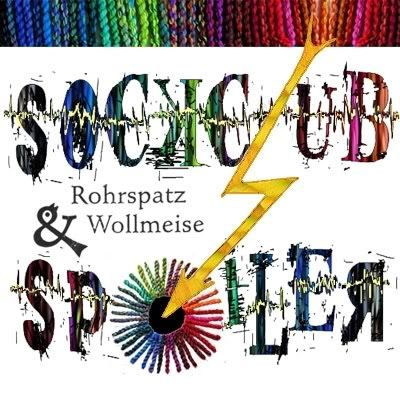 **This post contains Wollmeise sock club spoilers- if you wish to not see what will arrive in your truely wonderful Wollmeise package- stop reading this post now.**
It's here! The knitting version of the holy grail- the first shipment in the Wollmeise sock club.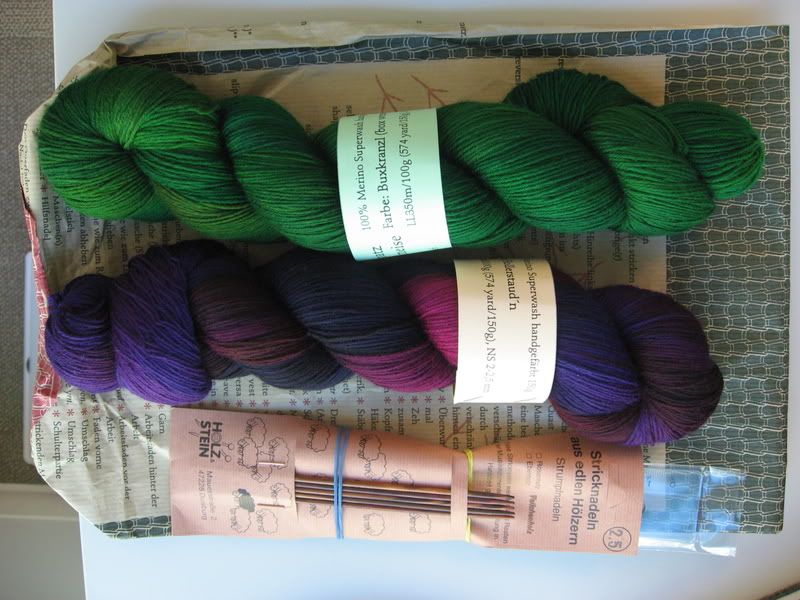 Look at those colors! How does Claudia do that? The Wollmeise is gorgeous to behold. That is hand dying people! It's REALLY REALLY hard to get color like that in hand dyes!!! This is stuff I've been trying to get my hands on for months... MONTHS- hoping that I could catch a sneak up at the Loopy Ewe.
A friend of mine from work and I are sharing the sock club- because the price tag was hefty and with two skeins of yarn in each shipment, I knew the husband would not be happy with the excessive stash building. The package arrive containing the lovely skeins of yarn and you would have thought that it was Christmas the way we were squealing and sighing as we revealed the colorways. (This from people who spoiled themselves for the surprise LAST Thursday when other people got their deliveries in the mail.) I'm sure the office receptionist was just as happy to receive it as we were, even though she doesn't knit, we were harrassing her hourly for the last few days about "when's the mail get here".
But it's here now- and stunning doesn't even begin to describe it. And the pattern- I LOVE the pattern and I think I'll knit it. It's always a little scary to be in a sock club, what if you don't like the yarn or the patterns- but with this first shipment I am one happy camper! Since Viv paid for the yarn and it arrives in her name, I felt it was only fair that she get to choose the first colorway (I love both, there was no way I was going to end up disappointed) She's selected the green and I get the purple.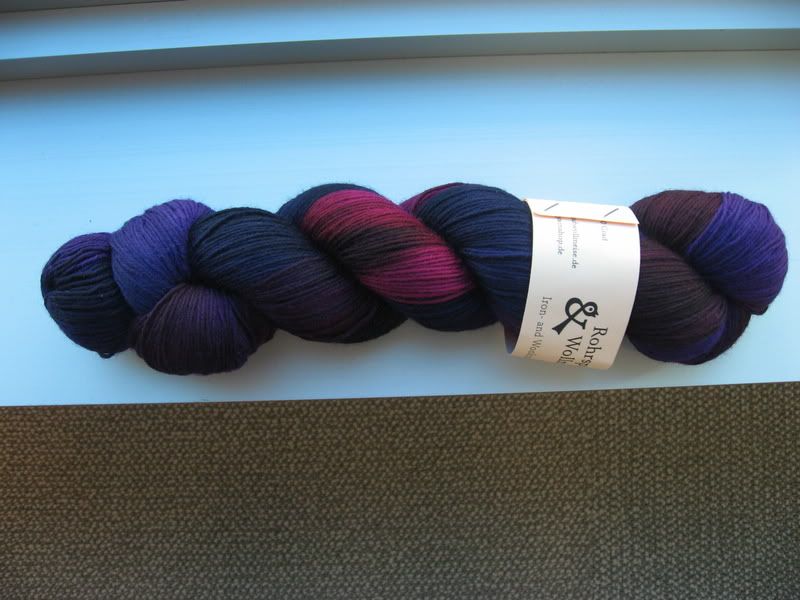 The colors in this stuff is simply amazing! So many colors all in rich jewel tones. And the yarn, it feels wonderful. It's very, very fine - I can tell it's going to knit up wonderfully, and they're going to be amazing pairs of socks! And no need to worry about running out- there's 574 yards in this. I could almost make two pairs of socks with that! (Note I said almost!)
I could continue to gush- but I should stop- because I want to knit with this stuff RIGHT NOW and I can't because I want to finish other things. I'm going on a vacation in October and I've promised myself and the Wollmeise that we're going to spend some quality time together at vacation time. Now I'm REALLY counting down the days!!
Feeling very lucky to have the Wollmeise. I'm so glad I'm in this club!!