I fell off the yarn wagon in a big way when I was in NYC last weekend. Hello my name is Jen, and I bought more yarn.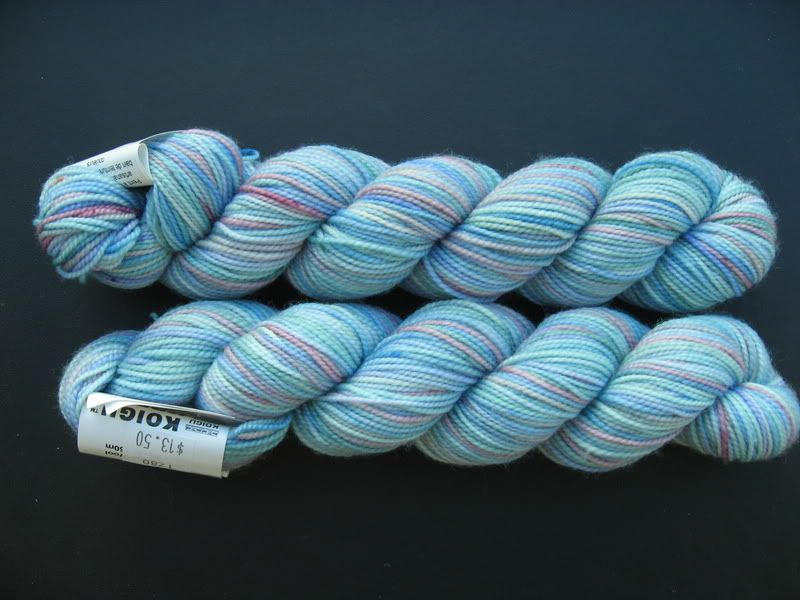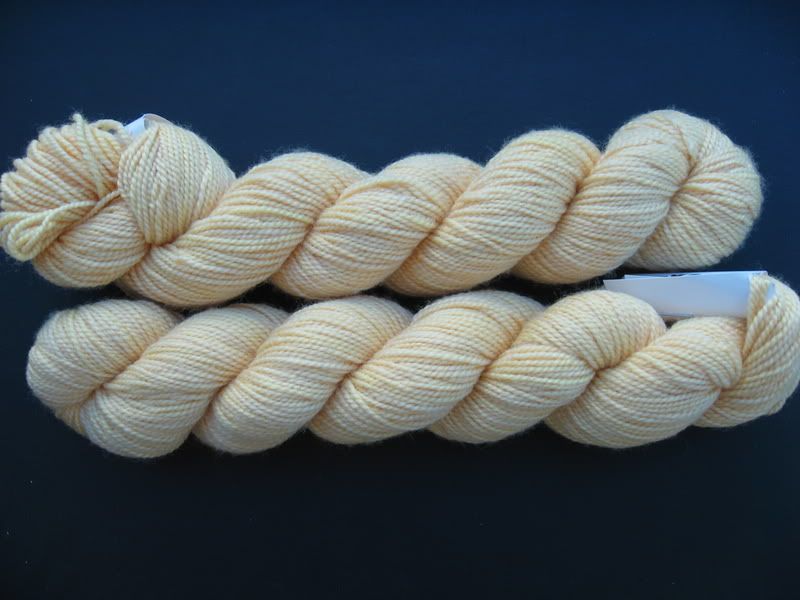 It's Koigu (*slobber), if that at all explains my utter disregard for my yarn diet. I thought I was strong enough to go to a yarn store and "just look" - I guess I was wrong. Alas I didn't just buy the yarn, I also bought more needles, (for the MiL), some SOAK, (special wool wash) and Elizabeth Zimmermann's Knitting Workshop. (EZ, is like the ULTIMATE knitting guru, I had been wanting this book for some time but had a difficult time trying to find it, I actually have NO GUILT on the book purchase.)
I walked into Purl Soho, thinking that I would just look at their 'wall-o-Koigu'. But then the blue color, especially, popped out at me and said "BUY ME OR YOU WILL LEAD A VERY UNHAPPY LIFE". (Logic you I dare you to argue with.) Once I had the blue in hand, I remember nothing else- except leaving the store with more yarn and various other goodies. I cannot explain this compulsion to buy yarn. Except when I am there, and I see the pretty, pretty colorways and I all I know is that another person, (who must make more money than I), takes over and insists that I buy! that! yarn!. The Harlot often blames this phenomenon on "yarn fumes"- I think there's something to this logic.
Aside from totally falling off the wagon on the yarn diet, (which is SO. BACK. ON. AGAIN- seriously people I have yarn for 13 socks right now. THIRTEEN- I must. stop!!!!!!!), I've been making slow progress on the Downer Blanket. I am currently in blanket purgatory, (perhaps another explanation for the yarn buying compulsion?), knitting pattern repeat after pattern repeat without seeing or feeling there has been progress. My goal is to have 25 inches by the end of this weekend. I really am doing my best to finish this project by the first week of March.
Usually by this time I'm considering what my "reward" knitting will be for finishing my blanket, but alas, all I know is that I must cast on another blanket immediately in order to be done before the next baby arrives. I am desperate to knit something other than a baby blanket right now. Straight stocking knit stitch (the ultimate in knitting boredom) scarves for HOURS would be preferred to knitting another baby blanket.
I soldier on-- logging my sufferring for posterity. In the mean time I think I'm going to pet my new yarn and dream up projects for them, knowing that some day we'll get to play together. I have a dream! Someday I will reunite with the Koigu.