As you may recall, I posted pictures of my newly completed sweater, and it's the first object I've made that is 100% publicly wearable. (No, I shouldn't say that, a sweater vest I recently finished is also pretty good.) The only problem with the new sweater was with the buttons, that would not do a very good job of keeping the sides shut. While the buttons were very pretty, they also weren't very functional. I decided to pay Joann's Fabrics a visit and ended up picking out some wooden ones that actually DO THE JOB, and I'm still quite pleased that they look okay to boot.
Pictured here is a close up of the new buttons: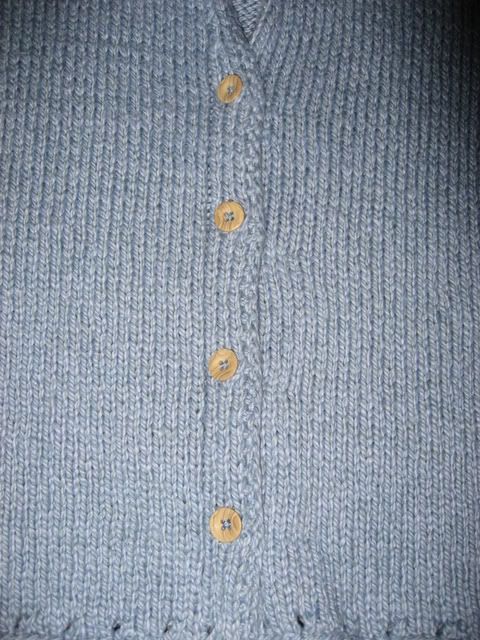 And here is a shot of the whole sweater with the new buttons. (I will spare you my "modeling" skills)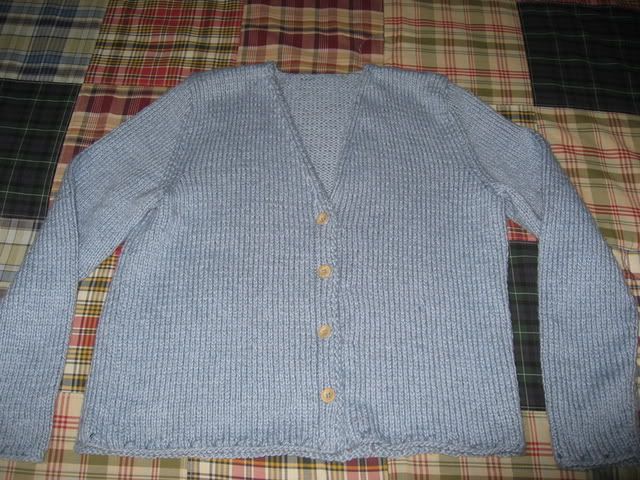 Not bad eh?
And, if you're still reading this... here's a little completed sock picture. I purposely took this picture on a busy background so that you couldn't easily see the details. I am so pleased that this turned out and can't wait to get working on sock #2.