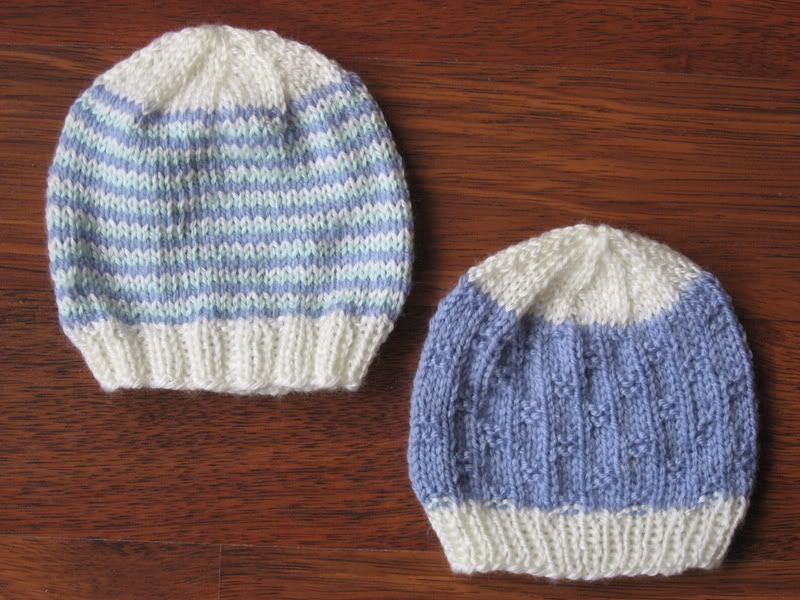 Yup... more hats. When I declare something, I stick to it! These are yesterday's additions to "Hat Sunday Project", where, in case you forgot, I knit baby hats for charity. I celebrated hat Sunday with the MiL, who also observes the holiday, and she also knit a very cute pink hat.
Progress on the Stansfield socks continues to move along swimingly, although slightly delayed now that I find my days occupied by a mundane temp job. However, to reward myself for doing the mundane temp job, I'm BUYING THE YARN to make the "Tilted Duster" (purple sweater on the cover of IK) and I'm so psyched. I can't decide whether to order
Ecological Wool
(in 8018) or
Peruvia
(in gris claro or grano)- feel free to voice your thoughts here. (I've tried to make commenting available for all... so please try!)
I can't wait to start a big project soon. Wheeeee!!!